Is the Woolino Sleep Sack worth its price? Read our full Woolino Sleeping bag review to find out why we highly recommend using this popular sleep sack.
The products mentioned on this page were independently selected by Babycious editors. As an Amazon Associate, Babycious may earn a commission from qualifying purchases.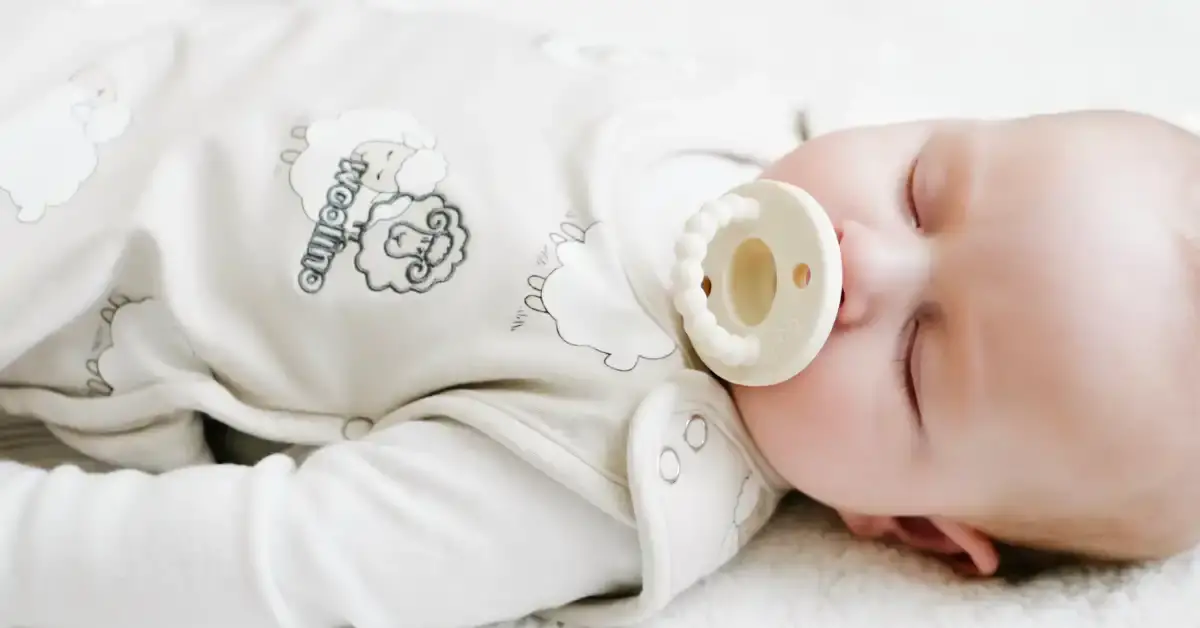 If you're looking for a comfortable and all-natural sleep sack for your baby, and curious if you should get a Woolino sleep sack, then you're in the right place!
In this review, we will take a closer look at the features of the Woolino sleep sack to see if it is worth the price tag.
First of all, I would like to mention that this is not a paid review. I just wanted to share my honest opinion about the product after using it with my own baby.
Woolino sleep sacks promise seems almost too good to be true. They are supposed to be used all year long and keep your baby at a comfortable temperature no matter the season.
They are also said to be made of natural and breathable materials which is a huge plus.
So, let's take a closer look at all the features and see if the Woolino sleep sack is worth it.
What I Love About Woolino Sleep Sacks
The Woolino 4-season sleep sack has so much going for it. It is made of 100% superfine merino wool lining which is a natural and breathable fabric. It is also machine-washable which is always a huge plus. And, it comes in a variety of sizes and colors to choose from:
Made of All-Natural Fibers
The first thing that you notice about the Woolino sleep sack is the exceptional quality of the material. It is made of soft, 100% natural merino wool lining which is both breathable and hypoallergenic, and organic cotton outer. This makes it a great choice for babies with sensitive skin or allergies.
Wool is temperature regulating
Wool is a natural fiber that has thermal properties which make it ideal for use in a sleep sack. It helps to regulate the body temperature of the baby, keeping them warm in winter and cool in summer.
Wool is also a breathable fabric, which helps to prevent overheating. Wool is actually really good at not being too hot like fleece can get.
The wool fabric has a nice weight
What's great about a wool sleep sack is that the fabric has a nice weight to it without it being a "weighted" sleep sack. This makes it perfect for giving your baby a bit of reassurance when putting them down to sleep.
The "very" gentle weight of the sleep sack calms your baby's nervous system and feels like a hug. The fact that this weight is evenly distributed throughout the sleep sack and is actually barely there makes the Woolino sleep sack absolutely safe to use for your baby.
Another great thing about the Woolino sleep sack is that it is machine-washable. This is always a huge plus when it comes to baby products. You can just toss it in the washing machine on a delicate cycle and let it air dry.
Wool is a very resilient fabric and it will not shrink or lose its shape in the wash.
Related: Are Sleep Sacks Safe For Babies?
You Don't Have to Worry About TOGs
I don't know about you but the idea of not having to do the constant TOG mental gymnastics to choose which sleep sack I needed at given times is what really drew me to the Woolino sleep sack in the first place.
TOG stands for Thermal Overall Grade. It is the measure of how much heat a fabric can hold in. The higher the TOG, the warmer the fabric will be.
What TOG is Woolino sleep sack?
Woolino sleep sacks have no fixed TOG. They are recommended to be used in temperatures ranging from 63 to 75 F (17 to 24 degrees Celcius) which is what most homes are set to be in different seasons.
Depending on your nursery temperature you can adjust the layers of sleepwear for your baby. The only thing I wouldn't dress her in is fleece pajamas because they are not as breathable and basically defeat the whole purpose of the merino wool sleep sack.
Socks are also off by bedtime because having elastic bands around her ankles all night is not comfortable and the Woolino sleep sack is more than enough to keep her feet toasty warm while she sleeps.
So, if you're using a Woolino sleep sack, you don't have to worry about what TOG you need because it is suitable for all seasons!
Read Also: How to Keep Baby Hands Warm at Night?
Woolino Sleep Sack Sizes
I went with the Woolino 4 season Ultimate sleep bag which comes in a universal size. It made more sense for me to get the universal size since my baby girl is on the taller side and I wanted her to be able to use it for as long as possible.
The universal size is designed to fit babies from 2 months to 2 years old. So the Woolino sleep sack does last a very long time and you won't have to worry about getting the next size up every few months.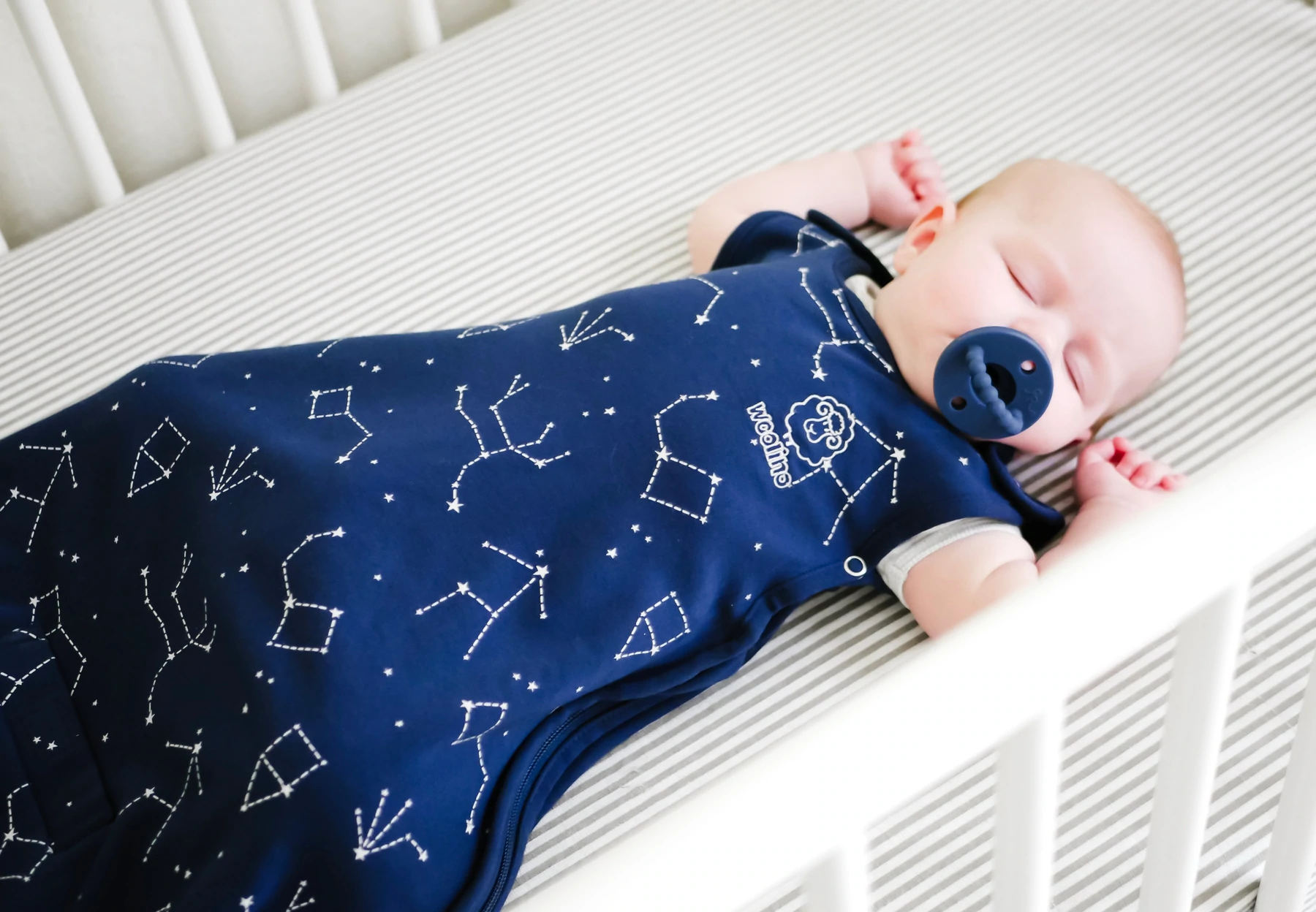 They also stay in an as new shape with proper care so you can keep your sleep sacks and use them for the next baby. They still look great after multiple washes.
Additional Features in The Ultimate Version
The Woolino 4 season ultimate really has all the bells and whistles that make a sleep sack hassle-free and super easy to use.
I really like that the Woolino sleep sack has shoulder snaps. This makes it super easy to get on and off.
The ultimate Woolino sleep sack also comes with underarm snaps for adjusting the size of the armholes. Which is important to get the right fit for smaller babies.
The ultimate sleep sack also has a sleeve for your baby's car seat or stroller strap to go through so you can easily transfer them without having to take the whole sleep sack off.
What to Wear Under a Woolino Sleep Sack?
I've seen people say that the Woolino sleep sack is too hot for their baby but I think that's because they are using fleece pajamas underneath which kind of defeats the purpose. The Woolino sleep sack is meant to be used with just cotton pajamas or onesies and that's all you need!
In the colder seasons, it's usually long sleeve cotton pajamas, and in the warmer season, short sleeves are the way to go. Sometimes when it gets really hot in the dead of Summer I would just put her in the sleeping bag with no PJs!
How Many Woolino Sleep Sacks Do You Need?
Two sleep sacks should suffice. I only have two and I just make sure to wash them only if they are genuinely dirty from drool, spit-up, pee, or poop incidents for the most part. The idea is that the sleep sack doesn't really come in direct contact with your baby's skin so it really stays clean for a while.
The bonus with Woolino sleep sacks is that the wool fabric is great at absorbing odors and wicking the moisture away which contributes to the sleep sacks staying clean longer.
A pro tip is to get your sleep sacks in darker colors, that way you don't have to worry about stains as much!
If you get only one sleep sack, make sure that you wash it first thing in the morning so it has time to air dry all day before you use it again.
So, Is It Worth Getting a Woolino Sleep Sack?
With high quality and functionality, comes a high cost!
Woolino sleep sacks are definitely on the pricier side. But, in my opinion, they are so worth the money.
I love not having to use different sleep sacks for different seasons and that they actually grow with your child. Which ultimately saves you a lot of money in the long run.
The Woolino sleep sack is a high-quality product that will last you a long time. It is made with natural materials that are breathable and temperature regulating so they work in a wider range of temperatures than most other sleep sacks.
Bottom Line
Overall, I am really happy with our Woolino sleep sack. It is super easy to use, keeps my daughter comfortable all night long, and she can wear it in any season!
I would highly recommend the Woolino sleep sack to anyone looking for a comfortable and all-natural sleep sack for their baby.
What are your thoughts on the Woolino sleep sack? Have you used it before? Let me know in the comments below!
The purpose of this article is informative and educational only. It's not a substitute for medical consultation or medical care. We do not accept any responsibility for any liability, loss, or risk, personal or otherwise, incurred as a consequence, directly or indirectly, from any information or advice contained here. Babycious may earn compensation from affiliate links in this content.