Find out if crib mattresses expire and know some signs that you need to replace it for your child's safety!
The products mentioned on this page were independently selected by Babycious editors. As an Amazon Associate, Babycious may earn a commission from qualifying purchases.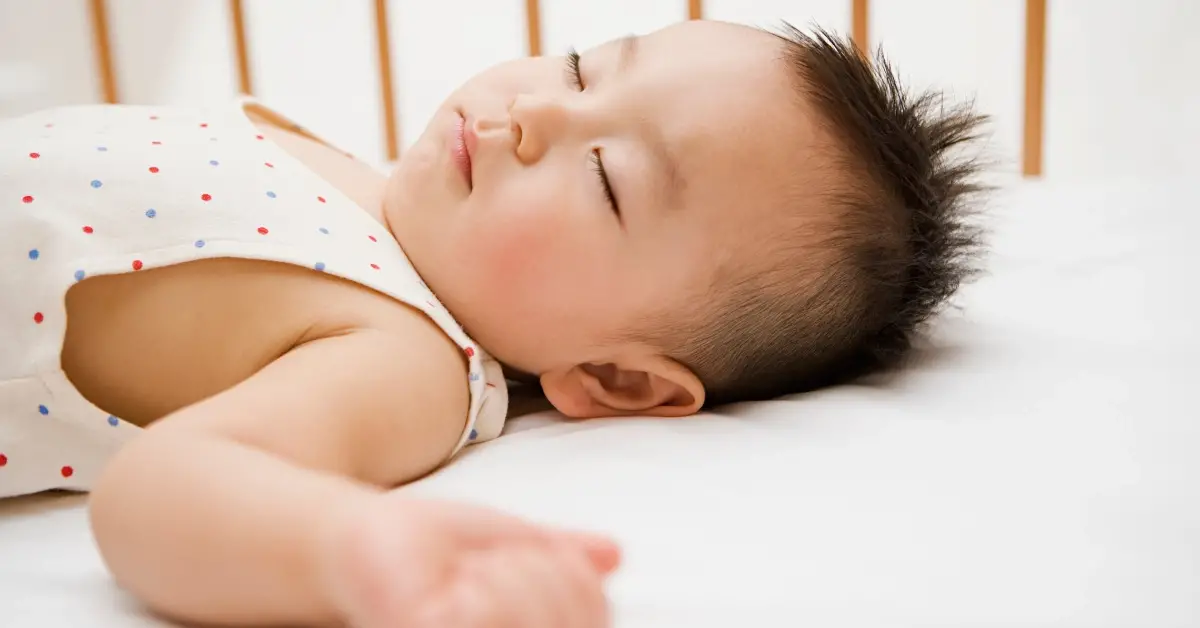 Do crib mattresses expire? What are the signs that a crib mattress needs to be replaced? How long do crib mattresses last? These are all valid questions that parents have when it comes to their child's safety. In this blog post, we will answer all of those questions and more! We will also provide some tips on how to prolong the life of your crib mattress.
To answer the question of whether crib mattresses expire, we asked a professional in selling crib mattresses for over 8 years and the answer is no, crib mattresses don't expire. They only break down after being used over time. So if your crib mattress is brand new and has been stored well then you can use it for your baby after you make sure there were no recalls on your specific model.
A Point on Safety and Recalls on Crib Mattresses
Safety standards on crib mattresses are regularly updated by the Consumer Product Safety Commission (CPSC). The requirements for a safe crib mattress include flammability testing requirements, phthalates, and lead content limits.
Every crib mattress should have permanent tracking information on the mattress itself and the packaging, that should mention the following points:
the name of the manufacturer or private label.
the location and date of the manufacture.
the batch or run number.
information on the specific source of the product.
If you're considering using an old unused crib mattress, it's essential to check for recalls on your specific model before using it for your baby. Recent recalls made on crib mattresses involved Dream On Me spring and foam mattresses for failure to meet the mandatory federal flammability standard.
Even if the mattress isn't recalled, it may not meet the current safety standards. So make sure to check for the most up-to-date safety requirements on the CPSC website before using an old mattress.
Related: Best Mini Crib Mattress – 2022 Buying Guide
The Problem with A Used Crib Mattress
While a used crib mattress may be tempting because it's free or cheap, one thing every parent can agree on is that a baby needs a clean and firm mattress to sleep on. A used crib mattress may raise many concerns when it comes to cleanliness, firmness, and more.
The first reason why accepting a hand-me-down or used crib mattress can be problematic is that you have no idea what nastiness it has seen and how it was stored afterward. A used crib mattress may have been home to bedbugs, dust mites, and other allergens that you might not even be able to see and that can trigger asthma or other respiratory problems in infants, especially if it was stored in a humid or wet environment like a garage or attic. Also, depending on whether it was covered with a protective cover, it could be stained with pee or spit up which no amount of washing will get rid of.
The second – and equally important – reason is that a used crib mattress may not be as firm as it should be and that can pose a serious risk to your baby. A mattress that is too soft can cause your baby to sink into it which could interfere with their breathing. So if the crib mattress is beaten up or not in optimal shape, you should definitely get a new one that meets all safety standards.
SIDS Linked to Used Crib Mattresses
There have been studies linking the use of a used crib mattress to an increased risk of Sudden Infant Death Syndrome (SIDS). A study, in particular, investigated crib mattress materials as potential reservoirs of bacteria in relation to the sudden infant death syndrome (SIDS) and found an increased risk of SIDS associated with sleeping on older mattresses not completely covered with a waterproof cover or that were used by another child.
The exception that can be made for used crib mattresses is if it's a hand it down to a new sibling living in the same family home.
When to Replace a Crib Mattress?
A good quality crib mattress should last for at least 3 to 5 years of continuous use, but some manufacturers may recommend replacing it sooner. If you notice any sagging, lumpiness, or indentations on the surface of the mattress, it's time to get a new one. Here are the major signs that indicate that a crib mattress needs to be replaced:
The mattress is more than five years old. This is the lifespan of most crib mattresses, after which they may start to sag.
The mattress is not firm enough anymore. If you can't tell which side is the newborn side and which side is the toddler side, it's a good indication that the mattress has softened too much and is no longer safe for newborn sleep.
The mattress has visible lumps, bumps, or indentations. If you can feel any lumps under the surface of the mattress, it's time for a new one.
The mattress is stained or soiled. If the mattress is heavily stained or soiled, it's not going to be easy to clean and may pose a health hazard for your baby.
Read Also: How to Clean Mold Off a Crib Mattress: The Definitive Guide
Bottom Line
While crib mattresses don't technically expire, they do have a lifespan of about five years. After that, they may start to sag or become too soft, which can pose a safety hazard for your baby. If you want to use a hand-it-down crib mattress for your first baby, make sure to check for stains, lumps, and other signs of wear and tear.
It's also a good idea to invest in a new mattress if your baby is born during a peak season like summer or winter. Crib mattresses are often on sale during these times so that you can get a great deal on a new one. Just remember to check the return policy in case your baby doesn't like it!
The purpose of this article is informative and educational only. It's not a substitute for medical consultation or medical care. We do not accept any responsibility for any liability, loss, or risk, personal or otherwise, incurred as a consequence, directly or indirectly, from any information or advice contained here. Babycious may earn compensation from affiliate links in this content.