Has your baby started crawling? Here are the best baby knee pads that will protect your baby's soft knees.
The products mentioned on this page were independently selected by Babycious editors. As an Amazon Associate, Babycious may earn a commission from qualifying purchases.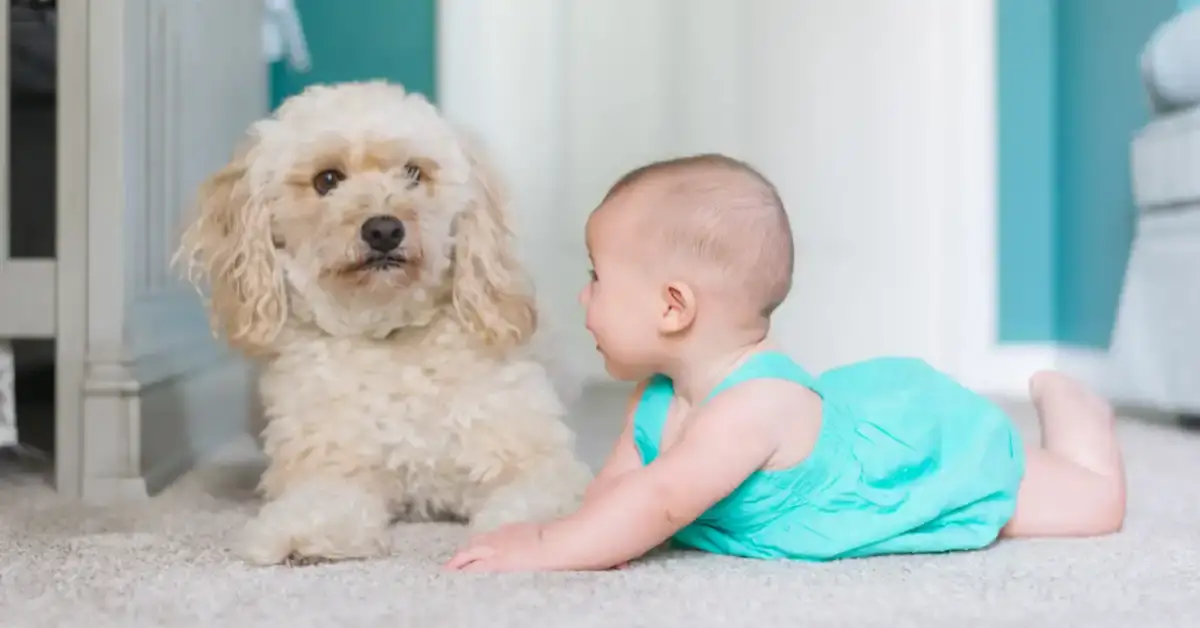 Watching your baby enter the crawling phase is so exciting! After months of relying on you exclusively for all his movements, your baby finally gains some autonomy. This calls for celebration and planning ahead and getting your baby the protection she needs to crawl around safely. 
The skin on your baby's knees is very soft. They can easily get bruised while crawling on the floor without the appropriate protection. Getting your baby knee pads will help reduce the risk of cuts and bruises and reduce your anxiety while watching your baby crawl away. 
This article has picked the best baby knee pads to help you make the best choice.
Our Top Picks
Looking for a quick recommendation for the Best Baby Knee Pads? Here are our top picks:
The Best Heavy-Duty Baby Knee Pads
What we love
These baby knee pads will give your baby plenty of protection while crawling.
We love that the adjustable straps provide a neat fit to skinny legs as well as to chubby ones. The straps also prevent the knee pads from sliding down your baby's legs.
The padding is well-made and will protect your baby's knees even when crawling outside. Plus, the shark pattern is enjoyable!
Please note
These knee pads are more adapted for harsh surfaces like carpets and grass. They may slip a little on hardwood floors.
The Best Baby Knee Pads For Hardwood Floors​
What we love
We love how fun these knee pads are! They have rubberized funny quotes on the outside that provide an anti-slip function and grip the floor well. And fun aside, they will cushion your baby's knees against hardwood floors.
Please note
These knee pads might roll around your baby's knees and need some adjustment from time to time. Also, they could feel tight for older or chubby babies.
The Best Baby Knee Pads For Chubby Babies​
What we love
We love that the whole front area of the baby knee pads is padded, so they offer great coverage for little ones who are starting to crawl. The two-strap velcro design is great because it leaves the back of the knee open so your baby won't get bulky material behind his bended knees.
These knee pads are one size. You can adjust the straps to fit your baby's legs perfectly so they stay in place.
They also work great outside on the grass.
Please note
These knee pads go into the washer, but some parents reported that the velcro loses strength after too many washes.
The Best Durable Baby Knee Pads​
What we love
These baby knee pads have an adjustable hook-in-loop system to secure them to your baby's legs. Unlike other baby knee pads that use velcro or elastics, these are very durable and will stay with your baby for a long time.
We also love that these knee pads are made of high-quality materials. They are soft from the inside with excellent padding and very lightweight so that they won't weigh down your baby.
The white patterns on them have a non-slip function so that they will work great on just any surface, both indoors and outdoors.
Please note
These knee pads are sold in one set. But we think you're better off getting one pair that works great than a set of many pairs of poor quality.
The Best Baby Knee Pads For Full Coverage​
What we love
These are more than knee pads. These are whole pants with padding on the knees and the backside. With these pants, you can rest assured that your baby is fully protected on her crawling adventures!
Parents love these comfy pants because they no longer have to worry about the protective pads rolling or slipping up and down baby's legs.
We love that the fabric is stretchy and very soft on your baby's skin, and it holds up pretty well after washing and drying. They come in a standard size that fits both infants and toddlers.
Please note
These crawling pants are a great alternative to baby knee pads. Just keep in mind that they might look a bit silly! So they might ruin your baby's outfit for the day.
Our Verdict
The baby knee pads that made our list are all tested and loved by parents! So you can go with whichever option you like depending on your needs.
Still Not Sure?
Do Babies Need Knee Pads?
You may be wondering if baby knee pads are essential to get for your baby. Whether it's knee pads or pants with some padding on the knee area, we believe that babies benefit from having this kind of protection.
Even if you have carpet throughout your house, we recommend getting your baby some knee pads. Carpet burns are no joke and can leave your baby's sensitive skin irritated and scraped. 
The risk of slipping and getting hurt on hard floors is more present. That's why we recommend getting anti-slip knee pads. These will help give your baby some much-needed stability and assurance while exploring.
The purpose of this article is informative and educational only. It's not a substitute for medical consultation or medical care. We do not accept any responsibility for any liability, loss, or risk, personal or otherwise, incurred as a consequence, directly or indirectly, from any information or advice contained here. Babycious may earn compensation from affiliate links in this content.